Funding & Support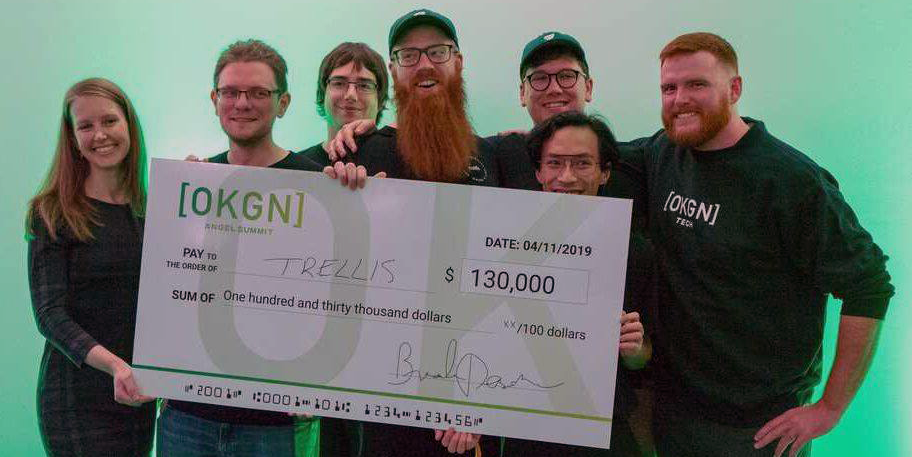 ---
Business Development Bank (BDC)
Supports small and medium sized businesses in all industries and at every stage of growth with money and advice. Services include flexible financing, advisory services, and access to specialized financing and investment solutions.
---
Community Futures Business Corporation
Offers a variety of services and tools to help entrepreneurs and small business owners achieve their goals, including business support services, business planning advice, loans and self employment assistance. Community Futures provides financing alternatives to small and medium enterprises when access to credit is a challenge to starting or growing their business.  Different than a bank, this program uses different lending criteria, focusing on rural development and providing business financing to small local businesses.
---
Indigenous Business Development Services (IBDS)
Provides early stage entrepreneurship support for new and existing Indigenous entrepreneurs and business organizations in Western Canada.
---
Innovation Canada
From funding to expert advice to driving new collaborations, these programs and services are designed to help businesses innovate, create jobs, and grow Canada's economy.
---
Futurepreneur
Provides financing, mentoring and support tools to aspiring business owners aged 18-39. This program aims to support young entrepreneurs with up to $60,000 in financing, an expert business mentor for up to two years, and resources to help you plan, manage and grow your business.
---
Mitacs
Mitacs powers research and development by connecting industry with the best post-secondary institutions to solve business challenges. For 20 years, Mitacs has funded cutting-edge research, created job opportunities for graduate students and helped companies reach their business goals, achieving results that have bolstered the Canadian economy. This program is available to businesses, postdocs, professors, and students.
---
National Research Council of Canada Industrial Research Assistance Program
NRC IRAP provides financial support to qualified small and medium sized enterprises in Canada to help them undertake technology innovation. Must be incorporated in Canada and profit oriented. Company must have the objective to grow and generate profits through development and commercialization of innovative, technology-driven new or improved products, services, or processes in Canada.
---
Natural Science and Engineering Research Council (NSERC)
NSERC Alliance grants provide Canadian-based companies with access to the knowledge and expertise of Canadian universities and colleges, supporting the creation of new knowledge and/or technology to address complex challenges, create economic, social and/or environmental benefits, contribute to Canada's long-term competitiveness, support public policy, train new researchers in areas that are important to Canada and to the partner organizations, and draw on diverse perspectives and skill sets to accelerate the translation and application of research results.
---
Scientific Research and Experimental Design (SR&ED)
uses tax incentives to encourage Canadian businesses of all sizes and in all sectors to conduct research and development (R&D) in Canada. These tax incentives come in three forms: an income tax deduction, an investment tax credit (ITC), and, in certain circumstances, a refund. Corporations, individuals, trusts and members of a partnership can use these Government of Canada incentives.
---
Social Sciences and Humanities Research Council (SSHRC)
SSHRC partnership funding opportunities support the development of formal partnerships between academic researchers, businesses and other partners that will advance knowledge and understanding on critical issues of intellectual, social, economic and cultural significance. SSHRC offers three funding programs to support new research partnerships: Partnership Engage Grants, Partnership Development Grants, and Partnership Grants.
---
economic trust of the southern interior (etsi-bc)
ETSI-BC supports strategic investments in economic development projects that will have long-lasting and measurable benefits to the Southern Interior. ETSI-BC's funding programs are specifically targeted toward investments in projects that align with the five Strategic Pillars as outlined in their new Strategic Plan. These pillars are identified as 1) Building Economic Development Capacity, 2) Supporting Business Resilience and Growth, 3) Developing Human Capital, 4) Innovating and Advancing Key Sectors, and 5) Creating Value for the Economic Development Ecosystem.
---
Startup Canada
Experienced entrepreneurs working together to provide networking, education, mentorship, and support to new entrepreneurs looking to scale a business.
---
Small Business BC
Provides the building blocks to help entrepreneurs grow successful and sustainable businesses through expert business advisors, educational services, easy-to-use free resources and engaging community events. Support includes help with registering a business, requests for name and approval, business how-to's and checklists, mentorship and other resources.
---
Valhalla Angels
Each month, Kelowna members have the opportunity to hear up to four 10-minute company pitches followed by a question and answer session. In addition, each forum gives the investor members, sponsor representatives, presenting companies, and invited guests the opportunity to network and discuss the deals. If you're interested in attending an angel investment forum as a prospective member or as a venture wanting to pitch, contact Grant Lawrence, President, Valhalla Angels (Kelowna chapter) and Co-Founder of Valhalla Private Capital.
---
Western Economic Diversification (WED)
WED's Western Innovation (WINN) initiative provides funding to qualified SMEs to help them accelerate the commercialization of innovative products, processes and services in Western Canada with a focus on community economic development, trade and investment, innovation, and business development activities. The program is intended to address the pre-commercialization funding gaps that inhibit firms from bringing new knowledge-based products and services to market.
---