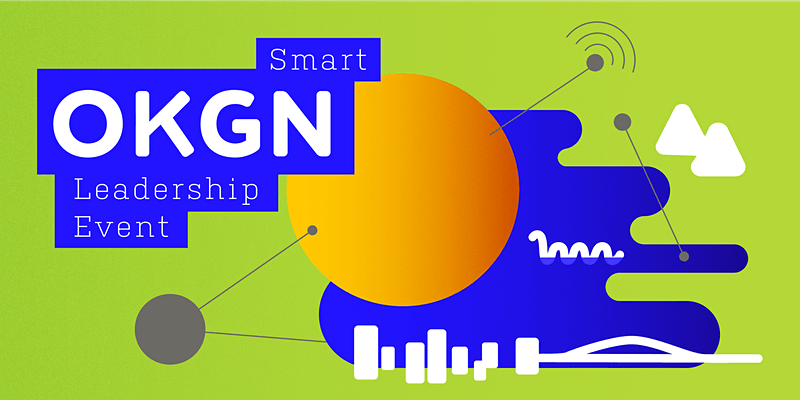 On October 10, 2019, Entrepreneurship@UBCO co-presented the Smart OKGN Leadership Event, in partnership with IBI Group, Lawson Lundell, KPMG, and the Okanagan Sustainability Leadership Council.
The goal: to create partnerships and collaborations, discuss regional opportunities, and create a Smart Okanagan "Sandbox" Accelerator to help develop and incubate new products and systems related to mobility, living, energy, healthcare, planning, and building that improve the quality of life for residents of the Okanagan Valley.
Smart city technologies is projected to be a $135B global industry in the next two years.
Cities across the Okanagan Valley are developing Smart or Intelligent City roadmaps and seeking stakeholder input and community engagement.
Initiatives like the Building Climate Resilience in the Okanagan: A Homeowner's Resource Guide, funded by the RBC Blue Water project and the South Okanagan Real Estate Board, environmental restoration projects, and major building developments with the potential to act as test beds for the latest innovation are underway.
The opportunity: tackle affordable housing, disaster management, low carbon infrastructure, resilience planning, mobility solutions, open data and technology, smart buildings and transportation infrastructure to mitigate the thread of wildfires, droughts, earthquake, drinking water contamination, and more.